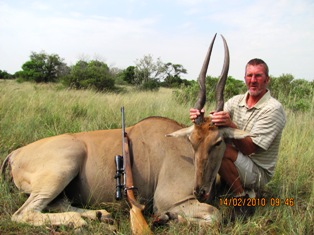 To hunt legally at Phuduhudu Hunting Safari's all Botswana laws must be obeyed.
General Information on permits:
Meat export permits: Current prices apply according to SA government
Permits for Importing of meat into South Africa, the client should apply for in Pretoria at Permit (Phuduhudu can apply for permit on client's behalf, organize in advance)
Please see below for hunting prices:
These prices include:
1) Government license fees.
2) Field preparation of trophies.
3) All motor vehicle travelling during the hunt including collecting and return to nearest airport.
4) 12% VAT payable in Botswana and cannot be claimed in RSA
These prices exclude:
1) Packing, disinfecting and forwarding of trophies overseas
2) Any tips to safari staff
3) Air fares to and from and within Africa
4) Hire of fire arms
5) Ammunition
6) Meat processing (available on request)
7) Catering (available on request)
SPECIE
1) Kudu
2) Eland
3) Gnu (Blue Wilde Beest)
4) Red Hartebeest
5) Impala
6) Zebra
7) Gemsbuck
8) Waterbuck
9) Steenbuck
10) Duiker
11) Warthog
12) Porcupine
13) Springhare
14) Monkey
15) Jackal